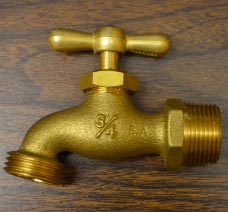 Add a Spigot to any new or recycled plastic barrel to make it a fully-functioning, easy-to-use rainwater transfer system!
This spigot is for use specifically on vertically-positioned barrels, as shown in the photo below.
The barrel used can be open-top or sealed, but this spigot MUST be attached to the lower rounded-side portion of the barrel.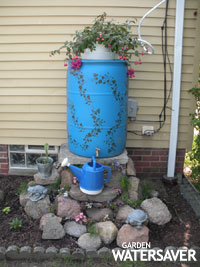 See instructions for installing a spigot on the How To Build A Rain Barrel page.
(This style spigot CANNOT be installed into a barrel bung on the top or bottom lid; the threaded piece is not designed for that use. To add a spigot to a sealed barrel through a bung, see the Spigot for Sealed Barrels.)


FREE SHIPPING
ON ALL CONTINENTAL USA ORDERS $50+
$9.95 shipping on all Continental USA orders under $50
$19.95 shipping to AK, HI, all USA Territories, Canada